An Industry Innovator – Christine Pope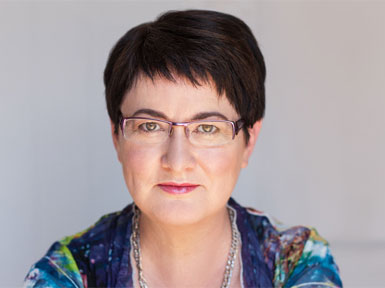 Recently nominated for the Third Sector Board Director of the year award, Christine Pope has defined herself as an innovative strategist and Board Director. Working with the Australian Traditional-Medicine Society (ATMS), Christine has played a pivotal role in increasing membership engagement and retention, the implementation of a radically successful marketing plan and an extremely successful student engagement program to name a few.
Christine donated some of her time to have a quick interview with us here at TAS to share her valuable insights regarding the plight of the modern association.
Here's how it went!
---
---
You have been nominated for the Board Director of the year award, what are three things that make you a great Board Director?
Answer: I am financially astute, I understand the consequences of making a decision and I am highly capable of both big and small picture thinking. As a practitioner myself, I can see the impact it has on day-to-day practice, but on an industry level and from an industry perspective, what actions need to be taken.
We have noticed an enormous amount of changes occurring within ATMS over the last few years. What has been the greatest change you have brought to ATMS?
Answer: I've been directly a part of the initiation of ATMS' Natural Medicine Week which has primarily been about marshaling our resources to promote natural medicine generally and really focus on the marketing aspect of our association. We saw a fantastic response with most of these workshops filling quickly and generating some great conversation about natural medicine, particularly on social media.
Another key direction has been the Student Engagement Program. This consists of strong and regular marketing in the form of newsletters, emails and social media. These are designed to provide students with invaluable information ranging from step by step establishment through to marketing and running a practice to the latest updates in the traditional-medicine environment.
We further run a one day event (very reasonably priced if I may add!) called the 'Transition to Practice' – a course designed to inform and educate students on how to start and maintain a successful practice.
What do you think is a major pitfall or challenge that the modern association faces?
Answer: I think the biggest issue associations face is membership engagement. Once upon a time you graduated as an accountant, joined your association, were a member until you retired and by then you were probably a life member.
There is one key question that associations face: "

What am I getting out of this?"
Answer: Many people believe they can find the information from alternate sources and may not be aware of the advocacy and drive occurring from our end. You are still required to justify the benefits of being a member which we have found far easier with an increase in membership engagement through media, events and effective marketing.
What do you think is the most important direction modern associations must adopt or address to remain relevant?
Answer: Using technology in a way in which members can interact is critical, whether it's a member portal so they can easily access and change their information or online registrations for events.
We have adopted and harnessed modern technology to dramatically improve ATMS. In a short period of time it is difficult to have sufficient information to determine exactly how great a positive effect it has and will continue to have on ATMS, but we have already seen significant changes taking place regarding membership engagement and retention.
Is there anything else you would like to add before we wrap up this interview?
Answer: "Don't Remove the Rebates for Natural Therapies!"
Thank you very much for your time Christine! You have given a fantastic snapshot into the plight of the modern association and strategies to succeed in the association world!
– Jack Slater