Guest Post: Aon's Chris Ristevski highlights the top 5 considerations for Associations when thinking about insurance and risk management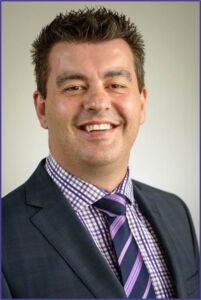 Working for an industry Association can be a minefield of balancing what is in the best interests of the membership versus being confronted with limited resources. One of the resulting casualties can often be not having enough time or resources to focus on risk management or mitigation. Based on our 25+ years working in this industry, we have taken the liberty to prepare for you a list of some common risks that Associations are confronted with and address whether there is an insurance policy that can help to address those risks.
1. Board/Management risks: Association Executives, as well as Board Members, can be exposed to allegations of mismanagement, misrepresentation, breach of professional duty for those providing professional services, legislative/statutory risks and penalties as well as employment related disputes such as harassment and bullying. In recognition of these exposures, an association liability policy has been designed for not for profit organisations that cover officeholders and employees against personal liability for breaches of their duties, as well as the organisations liability.
2. Physical Property risks: Most Associations have assets that they need to protect. The most common is office equipment including; photocopiers, computers as well as office fixtures and fittings. What you should be aware of is insurance coverage is also available for theft of mobile devices away from your premises such as laptops, mobile phones and tablets. Lastly, don't forget that if the association owns or operates a motor vehicle, coverage should ideally also be arranged for this.
3. Staff Injury: It is a legislative requirement that all employers take out workers compensation insurance to cover their employees. Associations with staff in WA, ACT and Tas may be able to get their insurance advisor to negotiate this type of insurance on their behalf. For all others, you will need to deal directly with the nominated workers compensation insurance providers.
Please also remember that fines and penalties can be imposed on you for not providing a safe working environment.
4. Volunteer injury: The role volunteers play in an Association is invaluable. They are often the lifeline of the organisation. In the course of volunteering their time, volunteers can get injured which means they are left out of pocket for injuries, as well as being unable to perform their own paid employment. Therefore, a personal injury policy for volunteers can provide lump sum protection for such injuries as well as weekly benefits for those unable to work.
5. Third party property damage and personal injury: The nature of Associations is that you are constantly engaging with current and prospective members. Outside of electronic communication, this could be through conferences, workshops, stalls or even gala dinners. With this, there comes a duty of care to ensure the safety of those attending as well as contractors and members of the public in general. In the event of a slip/fall, damage to property, food poisoning or even damage to third party property that is in your control, you can be held liable and responsible for costs and damages as the event holder. It is therefore vital to ensure you have adequate risk management procedures in place, including access to a public and products liability policy which aims to protect you for amounts which you are liable to pay for personal injury and property damage to third parties in connection with your business during the defined policy period.
The above list is by no means an exhaustive one. There are other exposures and insurance policies that are relevant to associations such as event/conference cancellation insurance and travel insurance to name a couple. It is important that Associations should not solely rely upon insurance products and services to protect them and their exposures. Sound risk management protocols and procedures are a vital ingredient to protect the association and your members.
For those who are interested in learning more around risk and insurance solutions for the Association sector, please feel free to contact the Aon office on 1800 123 266 or email au.nfp@aon.com
Chris Ristevski is Sales Manager at Aon Risk Solutions based in Melbourne. Chris has 17 years' experience working in the industry and firsthand experience of the challenges faced by Associations.
© Aon Risk Services Australia Limited
While Aon Risk Services Australia Limited ABN 17 000 434 720 AFSL 241141 (Aon) has taken care in the preparation of this article and reasonably believes that the information contained in it has been obtained from sources that are reliable, Aon does not make any representation as to the accuracy or completeness of such information and is unable accept liability for loss incurred by anyone who relies on its contents. The information contained in this article should not be construed as legal, financial or any other type of advice. You should seek independent legal or other professional advice before acting or relying on any of the content of this information. This article is provided for general information purposes only and is not intended to be comprehensive. All policies are subject to full terms and conditions. You should contact Aon for a copy of such terms and conditions and/or discuss your insurance needs.