The Association Specialists Expand into Vibrant Melbourne
Media Release: 6 May 2019
Acquiring two expert Association Management businesses in Melbourne, The Association Specialists add expertise and infrastructure to service the local market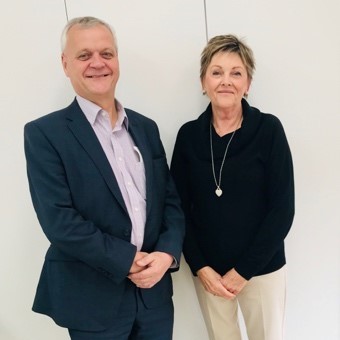 The Association Specialists (TAS) are fast becoming Australia's leading provider of association management services, having secured two Melbourne based businesses, expanding their footprint and strengthening their expert team locally.

Earlier this year, The Association Specialists acquired the client base of Professional Association Management Specialists (PAMS) and from 1 May 2019, CLEMS Association and Event Management is under The Association Specialists' brand.

These two Melbourne businesses will be brought together under one roof at the current CLEMS office.

Sue Gillard, the previous owner of CLEMS will manage this operation, looking after a diverse client portfolio of associations and accompanying events.

'The immediate scale we have now, coupled with The Association Specialists' support from Sydney means we can offer the highest level of association management and event management services in Melbourne,' said Ms Gillard.

Francis Child, Managing Director at The Association Specialists, is delighted to have developed a strong presence in Melbourne and one which has been built from two organisations with fantastic reputations.
'We look forward to building a highly successful business under Sue, using the reputations of CLEMS and PAMS coupled with the expertise of The Associations Specialists.'


Francis Child, Managing Director of The Association Specialists
The new office in Melbourne will give The Association Specialists the infrastructure and expertise to continue leading association management services in Australia.

Kicking off the new union, The Association Specialists will host their Strategic Board Series on 21, May in Melbourne – an event for industry professionals to share and learn from thought leaders in the Association and Not-For-Profit sectors.


For media enquiries, please contact:
Debbie Bradley, Group Account Director, Zadro | debbie@zadroagency.com.au | +61 2 9212 7867 | +61 429 761 189