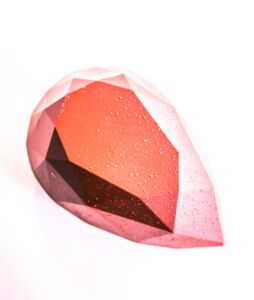 The most common reason for dwindling conference success is a lack of high quality content and innovative delivery.  People attend conferences for two main reasons – to learn and to network. When we meet prospective clients, talk to current clients and peers, read articles it is apparent that if anything can generate increasing attendance it is a constantly changing and informative program. Yet whilst this may sound simple, many association event managers will know firsthand that it is harder to deliver than it is to say.
First things first, what does innovation actually look like in a conference program?
When it comes to events, it is important to realise that innovation means many things to many people. For technology conferences in Silicon Valley, spending millions on Artificial Intelligence may be the innovation they need to draw delegates.  If you have run a scientific meeting for ten years without breaking the mould, then a small change in technology or paper presentation delivery might be regarded as innovative.
To identify what innovation your conference may need, first you must assess what it is that you are doing well and have done not so well in addition to understanding what has been well received and what hasn't, over recent years.
Once you have assessed your conference in its current state and identified the areas most in need of change then it is time to get creative with what you might do.
Think Big! As with any brainstorm, it's best to think big. Unrealistic ideas often yield realistic ones once digested and scaled back. Don't limit your potential for change by setting parameters for ideas.  Be prepared to start with a blank canvas.
Think about the Content! An engaging conference should have a mix of thought provoking and new information as well as old topics looked at with new eyes. Make sure your key note speakers are different to last year and that any returning speakers are not simply rehashing last year's presentation. Delegates won't pay the big bucks to hear the same talk twice, no matter how good it is.  People want to hear real life stories not sales pitches.
Think about the Delivery! Don't rely on the words themselves to capture and engage an audience, think about how people hear them and whether they can respond. Panel conversations allow for multiple opinions on a subject at once as opposed to a solo keynote and their lectern. Look back at previous programs, how many streams did you have? Did delegates opt for small intimate sessions or the larger plenary streams. If something worked well, how do you build on that success to take it to the next level?
Encourage interaction! Commenting on content in a public forum is crucial before, during and after an event. Seeding content previews before an event builds suspense and helps promote the session, speaker and conference. Using a twitter moderator during an event helps maintain a steady flow of conversation and commentary with delegates during the event. Posting webcasts of sessions, or follow up podcasts and blogs help extend the life cycle of the conference program and ultimately leads to building suspense for the next one.  Make it easy for delegates to become involved.  Many do not wish to stand up at a microphone in front of thousands.
Stay on Brand! Whilst important to mix things up, remember that too much change can be just as detrimental as no change. Don't forget about your loyal delegates by only focussing on the new.
Choose who speaks! The most common way to attract speakers is through a call for papers. This is common place in conferences especially those with an academic and / or scientific edge. If you want to ensure fresh content rather than the same old same old, consider taking control of key sessions with invited speakers (beyond the main keynotes).
Give them what they want! Did you survey your delegates after the last conference? Don't frustrate your attendees by asking for their opinion and not acting on it. If there is an obvious theme to your survey responses be sure to act on it and give the delegates what they asked for.
SMACC Case Study: The Social Media and Critical Care conference, or SMACC, was a new event run in Sydney in 2012.  The idea was generated from bringing together participants in online global blogs focused in the Emergency Medicine and Critical Care areas. Since then it has flourished and grown into a highly respected and globally recognised event that has taken place in the Gold Coast, Chicago, Dublin and most recently Berlin. The objective of the organisers is to produce a conference that is highly engaging with a strong focus on innovation and technology, using highly desirable speakers and a much sought after social program.  The event challenges the traditional medical conference mould and offers delegates new innovations and topics year on year to ensure it remains attractive to its target audience.
SMACC's success is, in part, due to the successful creation of a 365 day marketing campaign and brand. This is achieved through a combination of live events, renowned speakers providing free content, passionate committee members, volunteer run podcasts, webcasts and blogs all of which promote SMACC promoted on social media. #SMACC The event has built a highly connected, engaged following that interact continuously with one another online.
Another reason for SMACC's success is the innovative approach to delivery. Since inception SMACC has ditched the lectern in favour of multiple speakers and commentators being on stage at once. The most recent iteration saw the Organising Committee take this a step further by running a three-day plenary with no concurrent streams. Speakers addressed 2,500 delegates in a 360-degree auditorium continuously over the three days with no visible drop off in attendee numbers.  The content and delivery format had to be just right – and it was!
The take out: It's important to be innovative BUT that doesn't mean overhauling everything you've ever known. Big changes are sometimes necessary but often small changes can be as effective. The most important thing is that there needs to be a willingness to adopt change and not get stuck in the rut of "it's worked before so why change it" mentality. Content is king but sometimes kings come under threat and they must adapt and evolve with the times if they want to keep their seat on the throne.
And finally: Some good reading for more inspiration on how to make your content engaging:
http://www.meetingsnet.com/event-design-ideas/19-tried-and-true-tactics-engage-attendees
http://www.successfulmeetings.com/strategy/sm-how-to/how-to-get-compelling-content-for-your-conference/
http://www.conferencesthatwork.com/index.php/event-design/2017/07/avoid-this-common-mistake-when-planning-meeting-programs/